43 year-old Woman Donates Her Womb To Her 21 Year-Old Daughter
In what is the first transplant of its kind in India, a 43-year-old mother has donated her uterus to her 21-year-old daughter.
Doctors at the Galaxy Care Hospital in Pune, southwest India, performed the delicate, nine-hour procedure on Thursday, May 18. Both mother and daughter, whose names have not been made public, are reported to be fine. The surgical team that performed the transplant The daughter was born without a uterus and her mother took the decision to help her experience childbirth.
Read more:    why-i-want-to-send-one-million-books-to-african-university-libraries-by-2030-with-efiwe-org-philip-alabi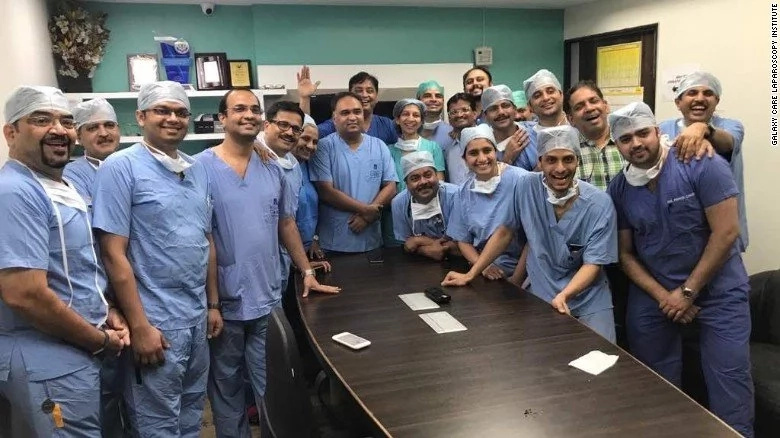 The lead surgeon, Dr. Shailesh Puntambekar, said it would be at least a year before the daughter can attempt to have a baby.
In an interview with CNN, Dr. Puntambekar said: "The procedure is difficult because multiple large arteries are to be joined there, and veins that are small and short."
Read more:      at-29-opeyemi-odutemowo-has-a-ph-d-in-nuclear-physics
Reports indicate that only six babies so far have been born from a transplanted uterus despite there being 30 such transplants around the world. However, Dr. Puntambekar is optimistic that their case will be successful.
(25)